Michael Sheard – Space Bum
Okay folks, let's get right down to it. Michael Sheard has been in everything. A small collection of his roles could takes him from Grange Hill to The Empire Strikes back, from Indiana Jones and Last Crusade to Blake's 7, not to mention numerous appearances throughout the years in Doctor Who facing up to no less than five out of the eight TV incarnations. Then there was Escape To Athena and Space: 1999, Force 10 From Navarone to even more Doctor Who. Let's face it, I could fill a book on the work he has done throughout his acting career, let alone a PR or a simple bio entry. However, to write such a book would be pointless, for "Yes, Mr Bronson - Memoirs Of A Bum Actor" taking the reader on a hysterical trip through the acting world where the guide is not prone to embellishments nor of sidestepping wrong turns. (I think maybe I should leave this metaphor here - it's getting a tad tangled.)
So let's face it, Hypotheticon: 1999 not only has an amazingly talented and popular actor as its guest of honour, but also a great writer. But, in the somewhat dubious words of Jimmy Cricket, there's more …
As many of you may already know, Michael is a very keen convention attendee, who certainly is not afraid of getting out to meet the fans. Personally, I'm not going to forget about the time I ended up dancing the twist playing tag with an inflatable alien with Mr Bronson at Continuum 98.
Michael Sheard is an actor, a writer, and a laugh. What more can you want from a Guest Of Honour, and I look forward to having him at our convention, as I hope you all are too.

Film appearances
Indiana Jones and the Last Crusade (1989) (uncredited) .... Adolf Hitler
Dirty Dozen: The Next Mission, The (1985) (TV) .... Hitler
High Road to China (1983) .... Charlie
Green Ice (1981) .... Jaap
Empire Strikes Back, The (1980) .... Admiral Ozzel
... aka Star Wars: Episode V: The Empire Strikes Back (1980)
Caught on a Train (1980) (TV) .... Preston
All Quiet on the Western Front (1979) (TV) .... Paul's Father
Escape to Athena (1979)
Riddle of the Sands, The (1979) .... Boehme
Miserables, Les (1978) (TV) .... Commissary
Force 10 from Navarone (1978) .... Bauer
"Lillie" (1978) (mini) TV Series .... Colonel Hertzl
"Grange Hill" (1977) TV Series .... Mr. Maurice Bronson
Rogue Male (1976) (TV) .... Adolf Hitler
England Made Me (1973) .... Fromm
Darwin Adventure, The (1972) .... First Man
McKenzie Break, The (1970) .... Ingenieur-Offizier Unger
... aka Wolfpack (1970)
Notable TV guest appearances
"Doctor Who" (1963) playing "Headmaster" in episode: "Remembrance of the Daleks" (episode # 25.1) 1988
"Doctor Who" (1963) playing "Mergrave" in episode: "Castrovalva" (episode # 19.1) 1981
"Tomorrow People, The" (1973) playing "Hitler" in episode: "Hitler's Last Secret" 1977
"Doctor Who" (1963) playing "Supervisor Lowe" in episode: "Invisible Enemy, The" (episode # 15.2) 1977
"Space: 1999" (1975) playing "Dr. Darwin King" in episode: "Dragon's Domain" 1975
"Doctor Who" (1963) playing "Laurence Scarman" in episode: "Pyramids of Mars" (episode # 13.3) 1975
"Persuaders, The" (1971) playing "Walden" in episode: "Home of One's Own, A" (episode # 16) 12/31/1971
"Doctor Who" (1963) playing "Dr. Summers" in episode: "Mind of Evil, The" (episode # 8.2) 1971
"Doctor Who" (1963) playing "Rhos" in episode: "Ark, The" (episode # 3.6) 1966
"'Allo 'Allo" (1984) playing "Herman Goering double"
"Blake's 7" (1978)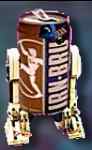 Bru2-D2 – Intergalatic Robot of Mystery

Beep. Bloop, beep, bing! Blarp!
Oh here we go again. This tin pot with an ego just rambles on and on and on. Do you really want to hear about the little red topped droid he used to know back at the fabrication plant? I highly doubt it. I wouldn't believe a word he says about his days as a fighter pilot either.
Quite simply he is a droid of very little brain who has just been some interesting places. All by accident too I might add. However, if you buy him a pint of his favourite engine oil he will happily spend months telling you all about it.
He didn't win the Mint 400 either!



Interpreter Munchkin,
looking for the volume switch.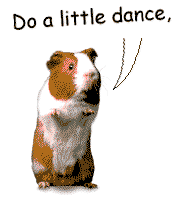 The soul-less minions of Wodney