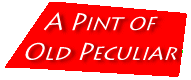 Updated 03 January 1999
Email us at Hypotheticon1999@Hotmail.com


Where?

Hypotheticon: 1999 is being held at the Quality Central Hotel in Glasgow, Scotland.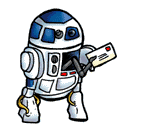 Prices for rooms are:-
Single Room - £54.00 + Bed and Breakfast
Twin/Double Room - £34.00 + Bed and Breakfast

The address for hotel bookings is:-


Quality Central Hotel,
99 Gordon Street,
Glasgow,
G1 3SF.



When?


25th and 26th of September 1999, from 10am Saturday morning

How Much?


Supporting membership £5. Full membership £20 for over 16 years of age and over, £12 for 5 to 15 years, under 5ís free with fully registered member.


Make cheques payable to `Hypotheticon` and enclose an S.A.E. if you require a receipt.

Snail Mail Address


Hypotheticon: 1999, Flat O/2, 11 Cleghorn Street, Glasgow. G22 5RN

E-mail Address


Hypotheticon1999@Hotmail.com